MG - Naga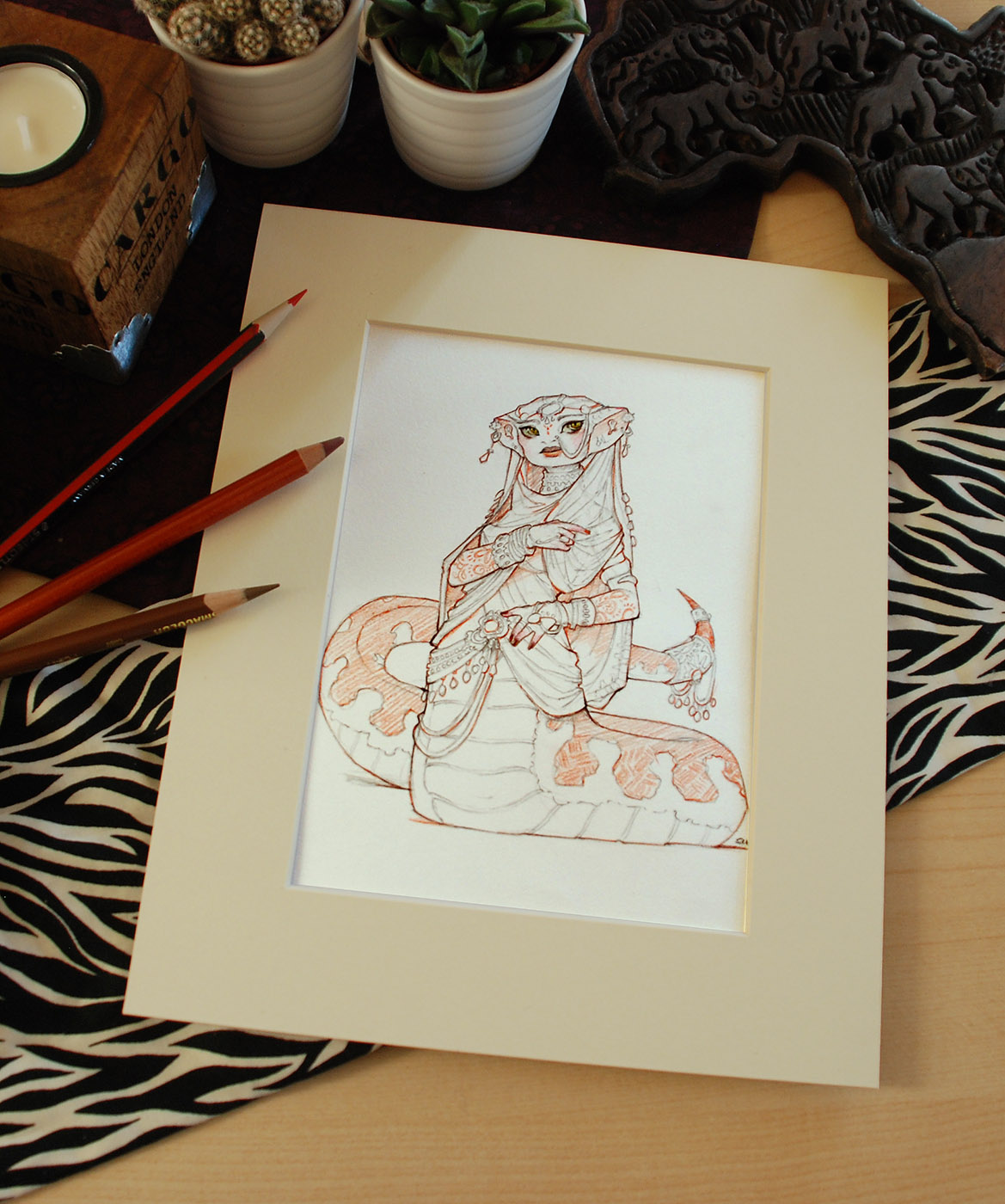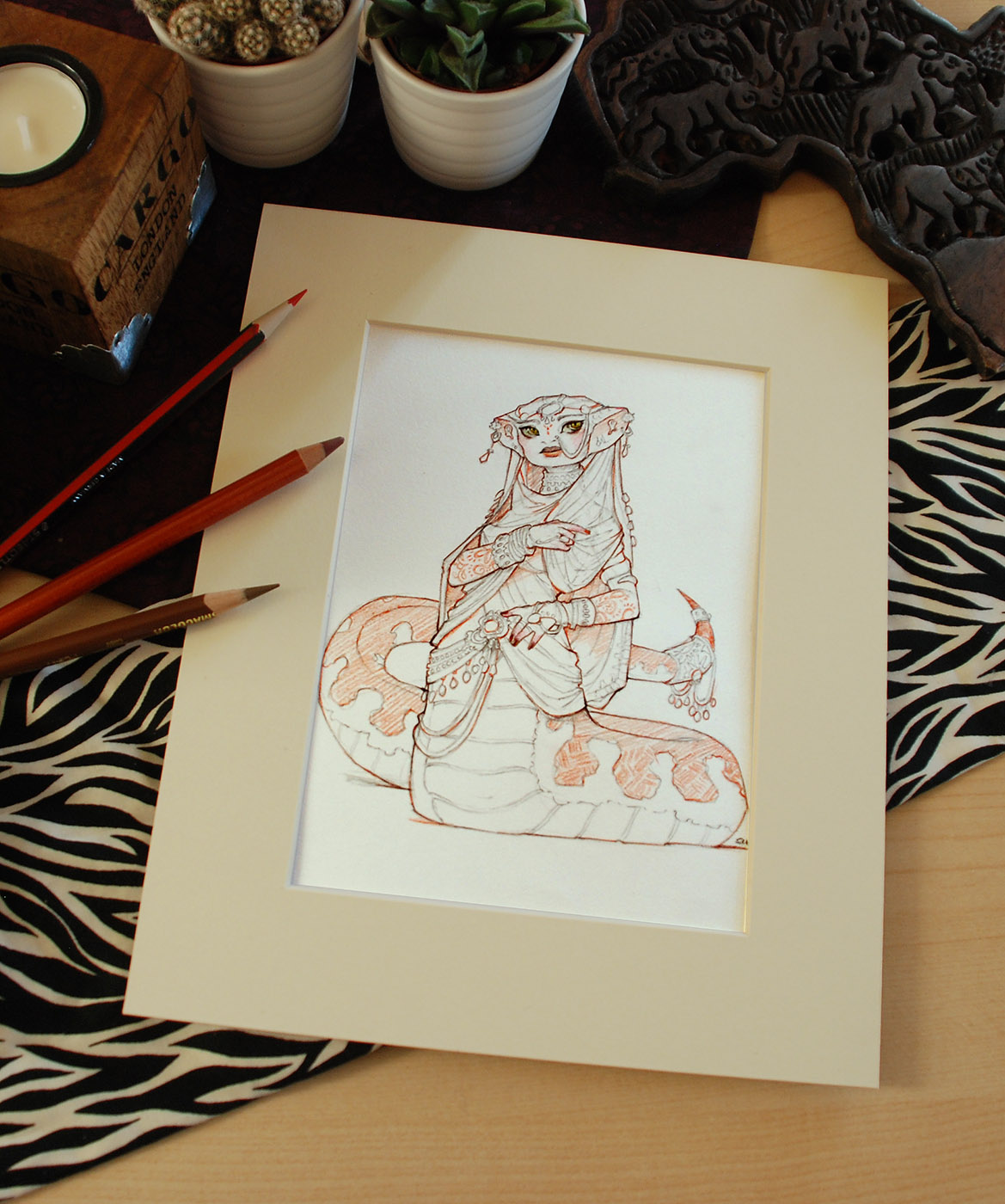 MG - Naga
An original pencil and coloured pencil Monster Girl sketch, originally done in 2015 as part of the October Art Challenge 'Monster Girls' which saw each day given a specifically themed Monster Girl. This particular themed girl was 'Naga', the snake, human hybrid.
Please click images to see full picture.
Sold as is with no mount or frame. Signed by the artist.
Shipped with a certificate of authenticity from the original artist
Size: 7 x 5 inches
Medium: pencil, coloured pencil