MG - Dullahan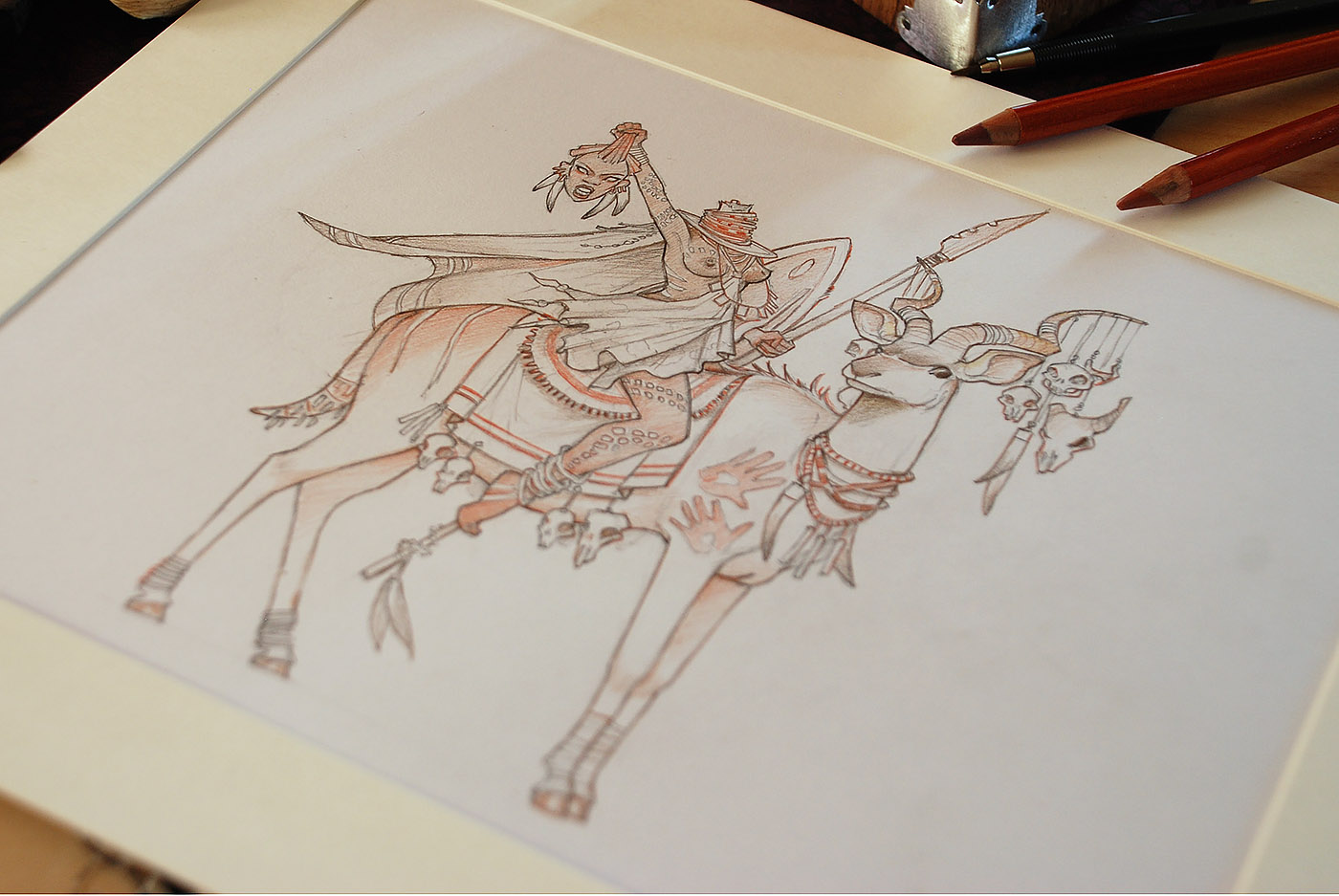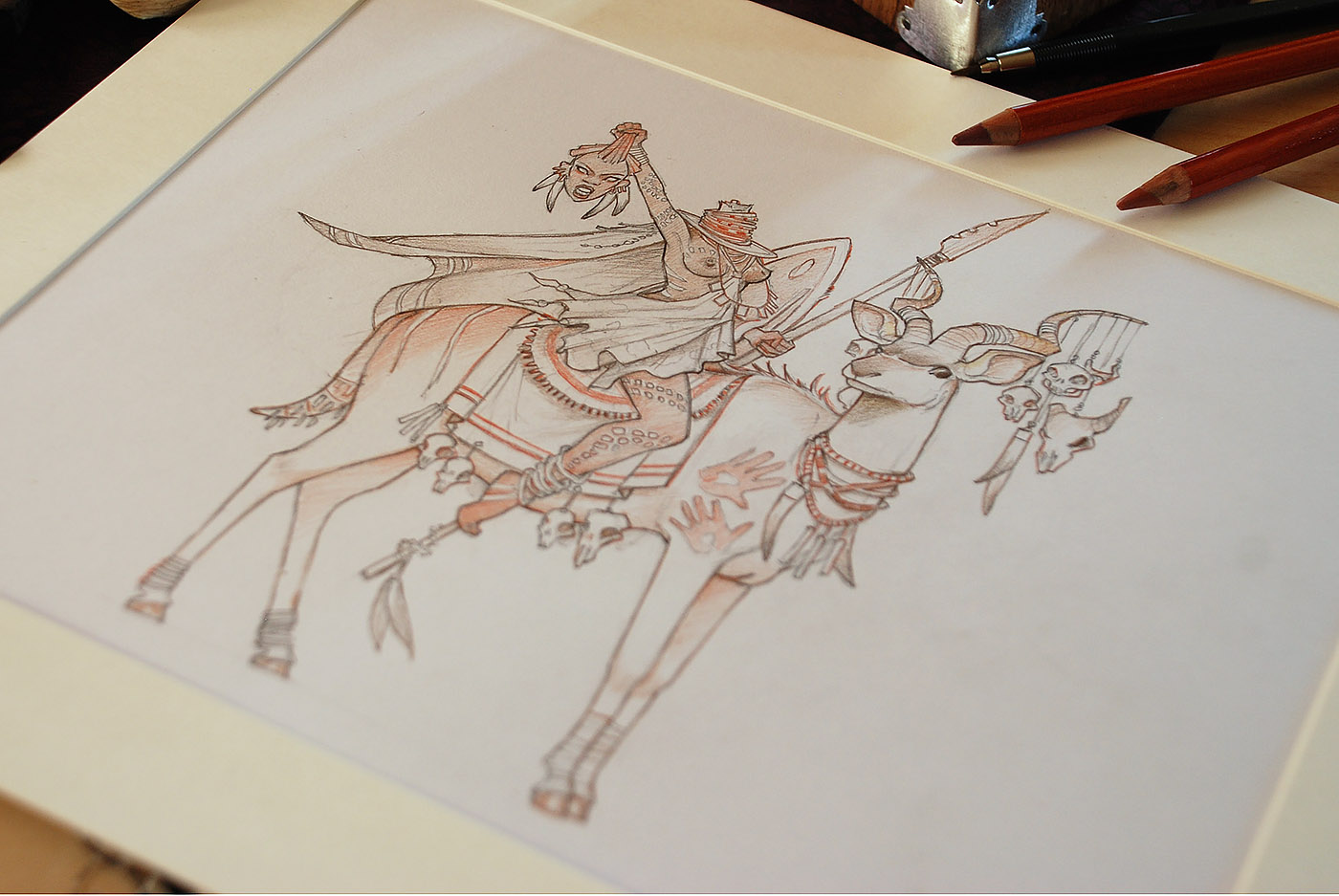 MG - Dullahan
An original pencil and coloured pencil Monster Girl sketch, originally done in 2015 as part of the October Art Challenge 'Monster Girls' which saw each day given a specifically themed Monster Girl. This particular themed girl was 'Dullahan', which is another name for the headless horseman. I thought an african-themed dullahan would be a bit different.
Please click images to see full picture.
Sold as is with no mount or frame. Signed by the artist.
Shipped with a certificate of authenticity from the original artist.